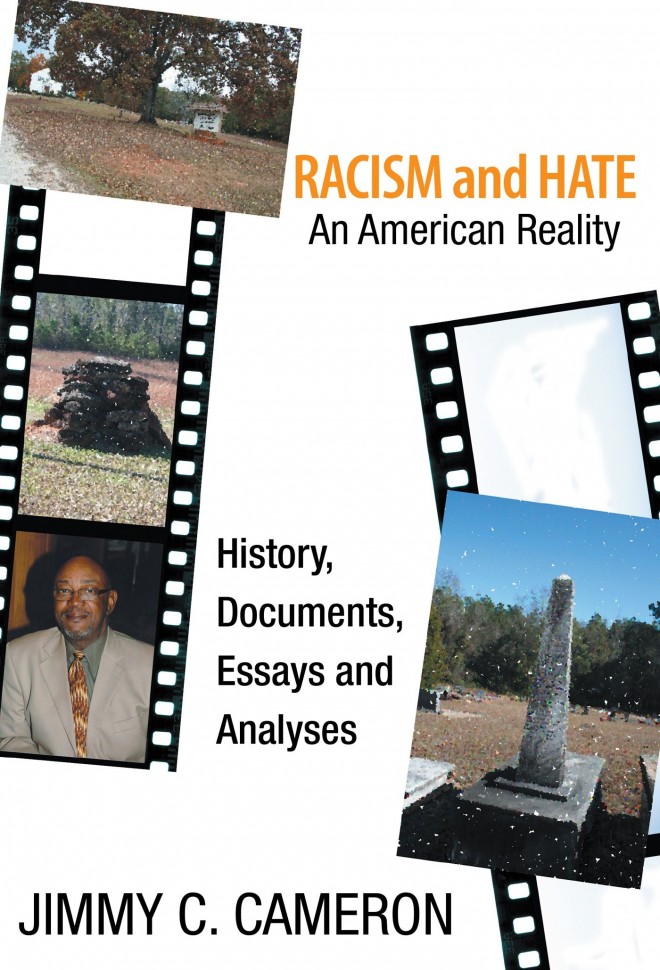 E-mail Sample
**FOR IMMEDIATE RELEASE**
EDITORS: For review copies or interview requests, contact:
Marketing Services
Tel: 888-519-5121
Fax: 812-961-3133
Email: pressreleases@authorhouse.com
(When requesting a review copy, please provide a street address.)
Striking exposé insightfully elaborates on racism's impact on society
'Racism and Hate' traces history to reveal influence of racism in today's socio-economic status
ATLANTA–Jimmy C. Cameron publishes a highly informative and eye-opening study that delves deep into the
aspects of economic inequality. "Racism and Hate" (published by AuthorHouse) takes a critical look at the year
1954, firstly analyzing the enormity of the 14th amendment rights violations that Plessy v. Ferguson had allowed to
occur and secondly the ramifications of the Brown v. Board of Education case. It also examines the lightning rod
effect of the first American President of African descent has had on bringing the hidden vestiges of racism out of the
closet and placing it front and center on the nation's conscience.
After five years of research, it traces 230 years of author Cameron's family's history in Georgia and cross-analyzes
it with historical events that took place at the time; exploring the impact of those events on his family's social and
economic status. What was paramount in the research was that racism had a profound effect on the economic
condition of his family's history. It exposes how racism played part in the social makeup of society and, more
significantly, how it was found within the government itself elude its laws.
This exposé is ideal for today's racially charged environment. It attempts to provide a better understanding of
racism and both the moral and legal implications. It reveals the magnitude of the damage it has caused and is still
causing to the victims, harbors and to the society which it breeds.
"Racism and Hate"By Jimmy C. Cameron
Hardcover | 6 x 9in | 198 pages | ISBN 9781491815755
Softcover | 6 x 9in | 198 pages | ISBN 9781491815762
E-Book | 198 pages | ISBN 9781491815809
Available at Amazon and Barnes & Noble
About the Author
Jimmy C. Cameron was born on February 4, 1945 in Hampton, Ga. He dropped out of high school in the eleventh
grade and joined the US Marine Corp in February of 1963. He was wounded in Vietnam on July 16, 1966 while
taking part in Operation Hasting. He spent nearly a year recovering from his injuries in the Philadelphia Naval
Hospital and was medically retired from the Marine Corp on April 30, 1967. Upon graduating from Philco Ford
Technical Institute in Philadelphia in 1968, he worked in the information technology field retiring in 2007 from
Computer Science Corporation. The author released his first book "The Water Boy: The Life and Trials of Jimmy C.
Cameron" in 2010. (published by AuthorHouse)